Actionable: Just bought half a position (less than 1%) of TTI at 6.43. This is a natural takeover play,  strong in the right area Gulf of Mexico (discussed in today's oil equilibrium post) , and would pop big if there was a GoM hurricane that impacted rigs.Tetra Tech (TTI) is a classic "Tainter play" centered around overhauling Gulf of Mexico offshore drill platforms. 60% of these (3400 structures) are pre-1991 structure.  Platforms will need to be improved, equipment replaced and overhauled, redundant systems set up. Further, Interior has also already signaled that platforms no longer in use- 800 littering the Gulf – will need to be dismantled and hauled away. There are about 200 of these a year. If a hurricane hits profit margins from dismantling are 10x the norm. There are very large numbers of plugged and abandoned wells in the GoM.  TTI has a barge called the Hedron that removes structures.
TTI is the key niche player. In addition to decommissioning, TTI is involved in well testing.   Post- BP moratorium Gulf of Mexico activity is picking up and regulation are tougher, which favors TTI's business. Exploration cycle is coming.
New management has resulted in a big turnaround in customer satisfaction.  There has been a key insider buy at 6.61. Stock is now trading below the oil field service valuation at nine times 2012 earnings estimates and seven times 2013 estimates.  Enterprise value at 6 times EBITDA, deep value for a company well positioned for a GoM drilling recovery and catching up on clean up. A larger oil service company could gobble this one up at ten bucks and barely miss a beat.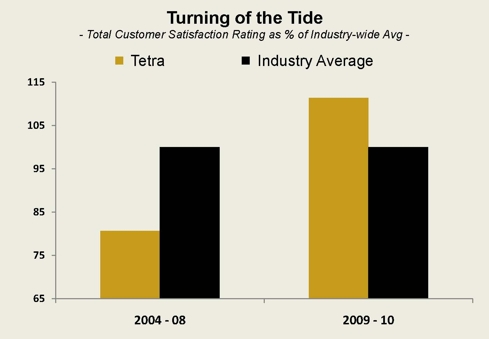 View the full article