This is a syndicated repost courtesy of Alhambra Investments. To view original, click here. Reposted with permission.
Drillers are going to drill. What else can they do? OPEC can discuss cuts and maybe even stick to them for a while, but the rest of the world isn't bound by those tactics. That is what they are, PR aimed at firming up prices. In the end, this story, as it has been from the beginning in late June 2014, is about demand.
Domestic US production is up again. The weekly estimates from the US EIA show output in barrels are right around highest level since August 2015. The Federal Reserve's estimates for Industrial Production put oil activity back on the plus side again. There is more supply now than through all of last year.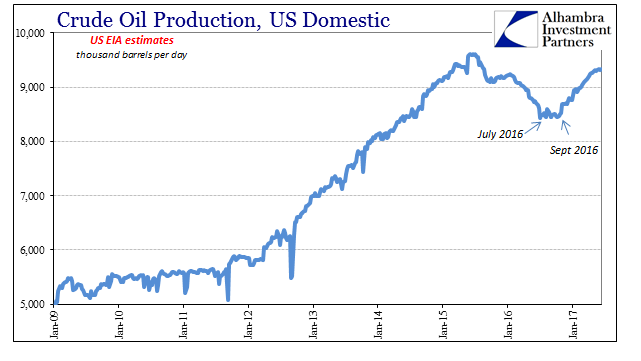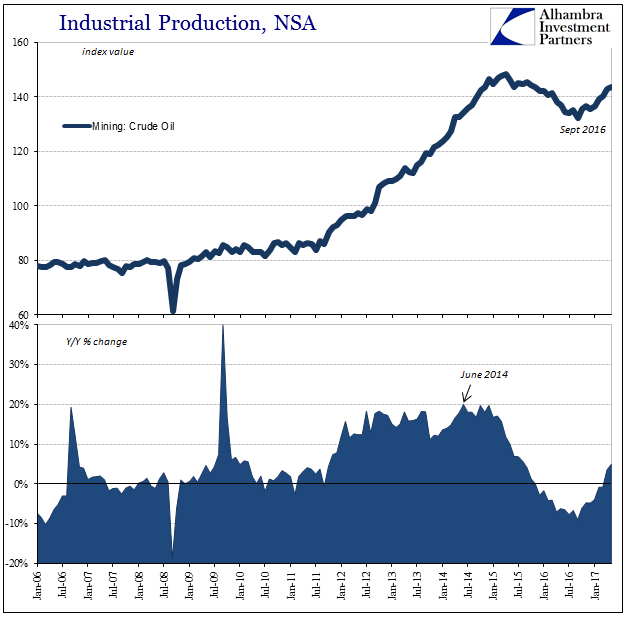 But that shouldn't truly matter. A robust turnaround from a global downturn would dwarf what are relatively small marginal increases. It makes oil (and gasoline) inventories the key part of the equation, particularly as it requires no special skill to unpack and understand. Favorable demand will be seen as inventories shrink.
This week was not a good one for oil prices and oil drillers because of that simple basis. For a few months, domestic stocks did drain but only to almost equalize with levels found at the same time last year. This is, as I wrote before, merely Step 1 of maybe 100 things that have to go right. The latest data from US EIA showed that the oil patch isn't even at Step1 anymore.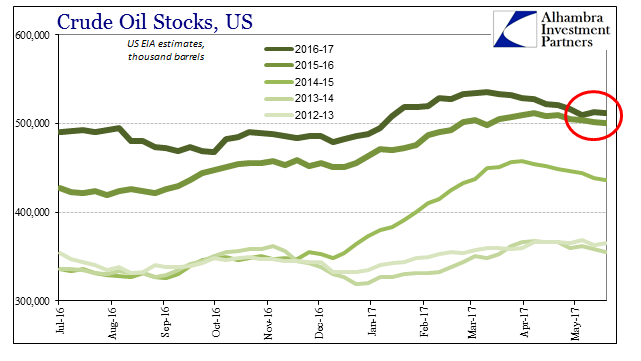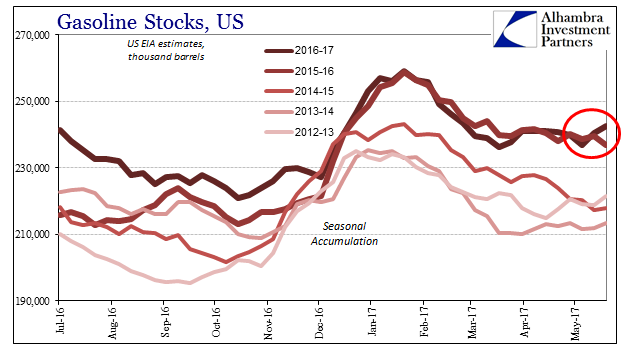 Gasoline inventories rose while in crude they have fallen behind again matching 2016's seasonal draw. Doing better than last year isn't some sizable achievement, either, which is why the oil market has grown increasingly nervous of late. How nervous? The spot price has broken to new lows (completing another round of lower highs and lower lows) while the futures curve has done this: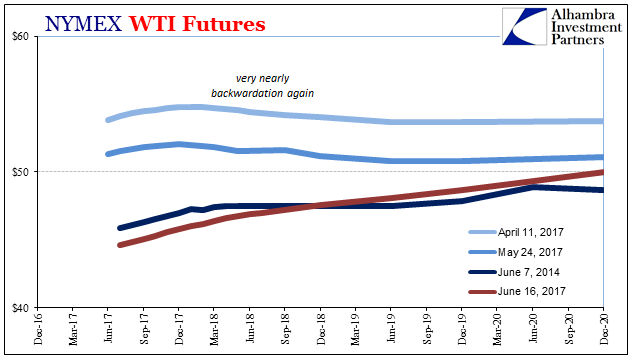 The wider implications of oil are not strictly about energy. If "reflation" is to resurface, it will in all likelihood do so because oil prices are rising again but this time it needs to be in convincing fashion. And if they are doing that, then it will surely relate to favorable inventory conditions that leave no doubt global demand is returning after three years.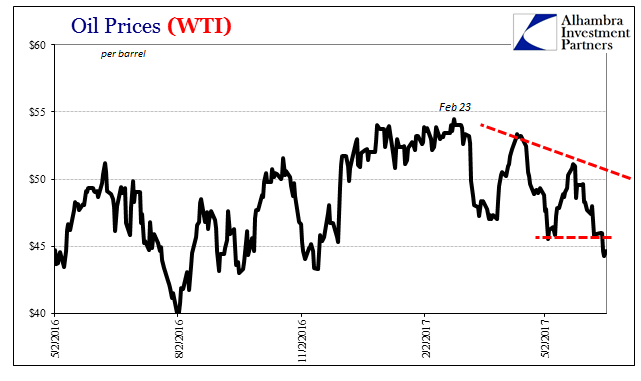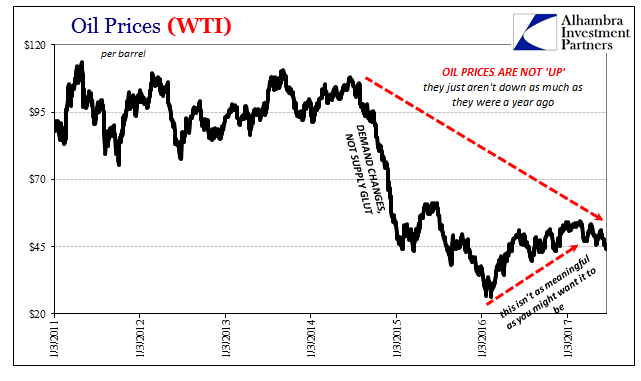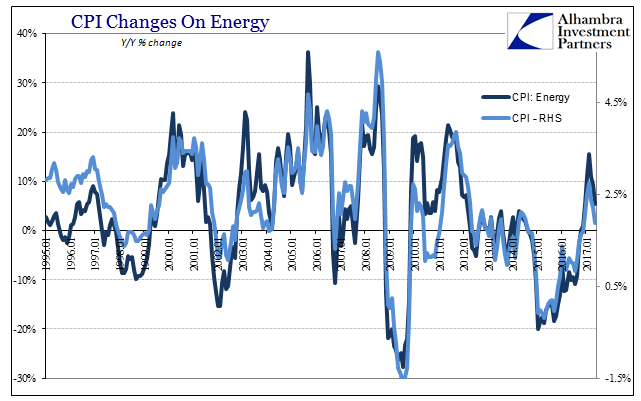 Wall Street Examiner Disclosure:Lee Adler, The Wall Street Examiner reposts third party content with the permission of the publisher. I am a contractor for Money Map Press, publisher of Money Morning, Sure Money, and other information products. I curate posts here on the basis of whether they represent an interesting and logical point of view, that may or may not agree with my own views. Some of the content includes the original publisher's promotional messages. In some cases I receive promotional consideration on a contingent basis, when paid subscriptions result. The opinions expressed in these reposts are not those of the Wall Street Examiner or Lee Adler, unless authored by me, under my byline. No endorsement of third party content is either expressed or implied by posting the content. Do your own due diligence when considering the offerings of information providers.